Gershwin Theatre
Opened October 30, 2003
Wicked Orchestra
Welcome and thanks for stopping by. There's nothing like the electric experience of seeing a Broadway show and hearing the live performers on the stage and in the orchestra. You can see the results of all the hard work and years of training as you watch the dancers and singers and actors, but you may not realize that there's just as much talent and effort behind the nightly performance by some of the best professional musicians New York City has to offer.
With one of the largest orchestras on Broadway, Wicked utilizes many of the most talented and versatile performers in town. Fluent in many styles of music, these individuals also perform with such groups as the Metropolitan Opera, New York Philharmonic, New York Pops, American Composers Orchestra, Village Vanguard Orchestra, Ron Carter Great Big Band, and with artists such as Sting, Elton John, Tony Bennett, Andrea Bocelli, Barbra Streisand, Paul McCartney, Clay Aiken, Def Leppard, Aretha Franklin and many more. Find out more by reading the individual bios below.
At the Gershwin Theater, the Wicked orchestra brings Stephen Schwartz's powerful score (and William David Brohn's exquisite orchestrations) alive. Come hear this fantastic group of musicians live on Broadway!
Keyboard 1 / Assistant Conductor
Dave joined the Wicked orchestra on Broadway in January 2017 after a three-year appointment at Baldwin Wallace University in Ohio where he was associate professor of music theatre. Prior to teaching, he was an active member of the Broadway community as music director/conductor of Bring It On The Musical, as well as conductor, pianist or sub on such shows as Kinky Boots, Wicked, The Addams Family, Shrek The Musical and RENT. From 2001-2009, he toured with the National Tours of Wicked, Bring It On and RENT . He maintains an active role in education and academia, keeping close ties with Baldwin Wallace and other major music theatre programs around the country, as well as many summer intensive music theatre camps. He is a vocal coach, audition and rehearsal pianist, and a music director for new shows in development.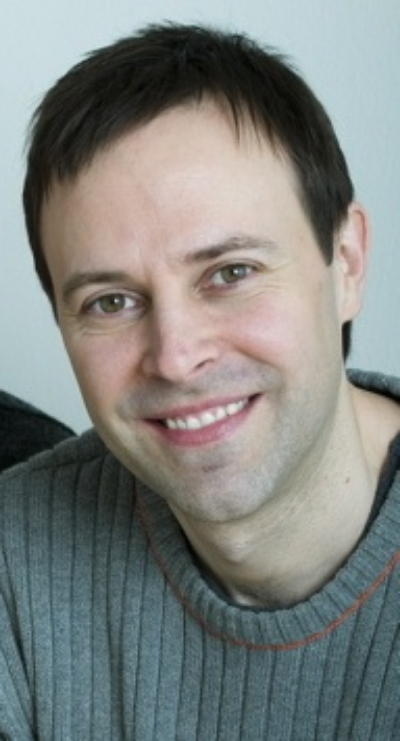 Keyboard 2
Paul Loesel - Broadway – As a pianist/keyboardist: WICKED, MAMMA MIA, CABARET, THE MUSIC MAN, SEUSSICAL, JC SUPERSTAR, RAGTIME, THE LION KING. Off Broadway – Associate Conductor, Andrew Lippa's THE WILD PARTY. As a composer, his songs, along with lyricist Scott Burkell, have been performed in such venues as Carnegie Hall, The Kennedy Center, Lincoln Center, Birdland, Symphony Space, Joe's Pub, and the Chicago Humanities Festival. Their songs have been premiered by Kristin Chenoweth, Rebecca Luker, Marin Mazzie, Jason Danieley, Stephanie J. Block, and Liz Callaway. Recordings of their songs appear on Marin Mazzie and Jason Danieley's album, OPPOSITE YOU, Stephanie J. Block's THIS PLACE I KNOW, and Rebecca Luker's GREENWICH TIME, and on their own CD, SORTA LOVES SONGS (Sh-K-Boom Records). Their musical, THE EXTRAORDINARY ORDINARY, (Jonathan Larson Foundation Grant, ASCAP Musical Theatre Workshop, CAP21 workshop, Philly Fringe Festival), played the Clurman Theatre/Theatre Row in NYC. Musical Revues include LOVE SONGS AND OTHER CRAP (MAC Award nomination) and SORTA LOVE SONGS (Birdland). Their new musical, ELLA MINNOW PEA, based on the popular novel by Mark Dunn, will receive an NYC workshop, fall 2012. Paul is the recipient of the 2010 Theatre Hall Of Fame Burton Lane Award.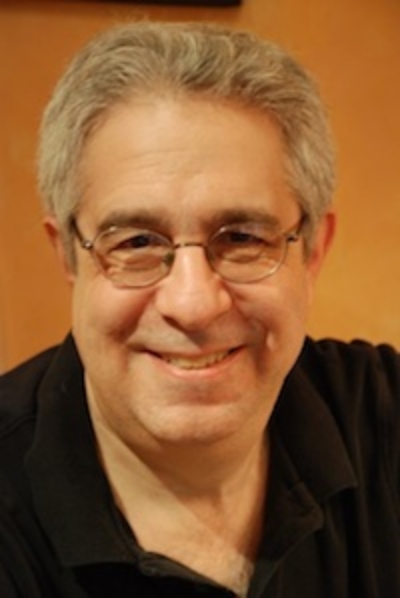 Keyboard 3 / Associate Conductor
David received a Drama Desk Nomination for his score for BIRDS OF PARADISE(written with Winnie Holzman and directed by Arthur Laurents), which ran Off-Broadway in 1987 and has since had many regional productions. His Drama Desk nominated musical, CHILDREN'S LETTERS TO GOD (written with Doug Cohen and Stuart Hample), recently completed an Off-Broadway run at the Lamb's Theater, and has had subsequent productions around the world. BYE, BYE BIG GUY (written with Faye Greenberg and Michael Slade) was a part of The New York International Fringe Festival in 2008. Another show, LOVE COMICS, (with Sarah Schlesinger) has had several regional productions since it's premiere at the George Street Playhouse. Recently, he presented a star-studded concert of his music at Lincoln Center, featuring Barbara Walsh, J.K. Simmons, Marybeth Peil, Jose Llana and others. He has written songs for many Off-Broadway revues, including A...MY NAME IS ALICE, and for television shows, including SESAME STREET and SQUARE ONE TV. Also, scores for animated films, two shows for TADA, and nine shows for TheatreworksUSA. A prominent musical director as well, David is currently Associate Conductor of WICKED on Broadway. His conducting credits include recent revivals of FLOWER DRUM SONG and BELLS ARE RINGING on Broadway, MARIE CHRISTINE and HELLO AGAIN at Lincoln Center, and HELLO MUDDAH, HELLO FADDUH, SILLS AND COMPANYand AS THOUSANDS CHEER Off-Broadway.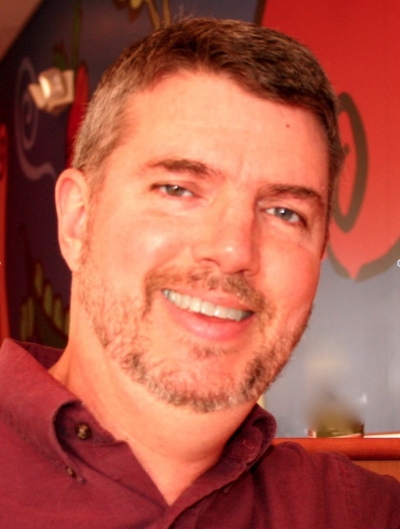 Rehearsal Pianist / Assistant Conductor
Current Broadway credits include The Book of Mormon,* Wicked, *Mamma Mia, and The Phantom of the Opera. Also many other Broadway shows, including Shrek The Musical, Cats, Elf, and the world-renowned Dance of the Vampires. Mr. Sterrett did the music direction and arrangements for Tommy Tune's Personalities and also for the hit Off-Broadway show Gutenberg! The Musical! As a composer, orchestrator, and music producer, he has worked on several Emmy-nominated film/TV projects, and also is the composer/lyricist for Animaloopidy, a critically acclaimed CD of music "for kids of any age" featuring Broadway/film/TV star J.K. Simmons and other Broadway performers. Mr. Sterrett is a proud veteran of Weathervane Theatre and Duke University Hoof 'n' Horn.
Drum Set / Percussion / Electronic Drums
Matt Vander Ende Born in San Francisco, CA. in 1969 was raised in Oakland CA. A graduate from the San Francisco Conservatory of Music, now living in New York City currently works as the drummer for the Broadway Musical Wicked. His career has covered a wide variety of music experiences including Working on Broadway National touring shows in San Francisco and San Jose CA., MCA/Roadrunner recording artist Defiance, (a Heavy Metal group from San Francisco CA.) Nashville Country Music recording artist Shelly Steeter, an appearance with the Atlanta Symphony, working with notable artist such as Tony Curtis, Lucy Arnaz, the 1950's Doo-Wop group The Diamonds and touring china with the Big Band The String of Pearls. Matt was also the original drummer for the first National Tour of Wicked in 2005 and has been the Drummer for Wicked Broadway since 2006.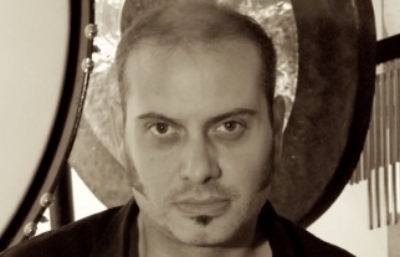 Percussion / Mallets / Tympani
Andy has been a percussionist and composer for over 20 years, performing in more than 90 theater productions. Recently he composed a two percussion score for Execution of Justice at About Face Theatre in Chicago (Joseph Jefferson Nomination). At the Goodman Theatre, Andy played The House of Martin Guerre, A Little Night Music, and the Studio production of Wings and its subsequent production at the Joseph Papp Public Theater. He worked on Yale Repertory Theatre's pre-broadway workshop of Triumph of Love. Andy wrote the percussion score to the ASCAP award winning musical 90 North, and performed for it's staged readings at the Berkshire Theatre Festival and The Kennedy Center. Andy received a Joseph Jefferson Award for his original score for Blade to the Heat at the Apple Tree Theatre. Andy arranged and music directed the World Premiere of the rock opera God and Country at Victory Gardens and co-music directed The Flower Thieves with The Midnight Circus. He served as assistant music director and percussionist for Pacific Overtures both at Chicago Shakespeare and at the Donmar Warehouse. National Tours: CATS, and Into the Woods. European Tours: Chicago, Cabaret, and On The Town. Andy uses Bosphorus cymbals, Mike Balter mallets & instruments from Black Swamp Percussion & PTECH (percussion technologies).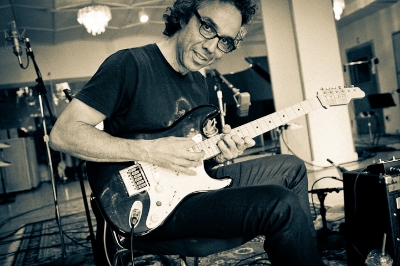 Acoustic Guitar / Classical Guitar / Electric Guitar / Mandolin / Banjo
Molina has made a lifelong quest out of being open-minded and versatile when it comes to music, morphing his way through multiple styles to create his own unique signature as a guitarist, composer and topflight producer. At 17, he hit the road with a Top 40 cover band, banging out learned-by-ear riffs and solos—as only a true fan of the instrument could do it—from the hits of the day by Steely Dan, David Bowie, Aerosmith and Led Zeppelin. He honed his chops under the wings of such jazz heavies as Lee Konitz, Joe Pass, Pat Martino and John Abercrombie, and he studied with Dr. Asher Zlotnik at the Peabody Conservatory in Washington, D.C. He's shredded the lead guitar role in The Who's Tommy, with Pete Townshend himself watching from the wings and Jane's Addiction's Dave Navarro in the audience. He's toured the world and played packed stadiums as the guitarist and musical director for the pop/R&B boy band juggernaut 98 Degrees, and he's worked with everyone from Mariah Carey to Roger Miller.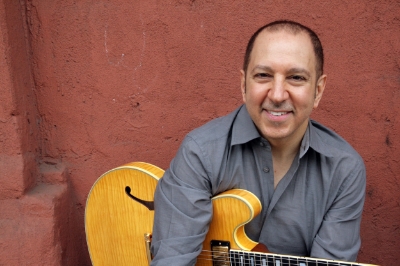 Acoustic Guitar / Classical Guitar / Electric Guitar / 12-String Guitar / Banjo
Greg Skaff has toured the world and recorded with his own jazz trio as well such artists as Freddie Hubbard, Bill Withers and blues legend Ruth Brown. He has five recordings under his own name, the latest of which is the critically acclaimed "116th & Park" on the Zoho Music label.
Upright Bass / Electric Bass / Fretless Bass
Konrad feels perfectly at home on electric bass or acoustic bass. He also plays the Bandoneon which is an Argentine squeeze-box. Some of his broadway credits include A Chorus Line, Dream Girls, Lion King, The Wiz, and Wicked. He has also played with Sonny Rollins, Aretha Franklin, and Chaka Khan. His advise for up and coming bass players is "when you play as simple as you can and groove as hard as you can, your musical personality will appear."
Piccolo / Flute / Alto Flute / Recorder / Penny Whistle in D

Leonard Bernstein wrote, "Miss Campo plays the flute the way I wish I could sing." The South China Morning Post declared that flutist Helen Campo "had such dazzlingly beautiful tone, that she could only be called extraordinary... she displayed stunning lucidity, colour, and figuration." Since her debut at the age of 14, Ms. Campo has made hundreds of solo appearances, from concertos with the Philadelphia Orchestra in the Academy of Music and solo performances with orchestras at Carnegie Hall, Kennedy Center, and Lincoln Center, to guest television appearances with the Muppets. The youngest flutist ever to win Concert Artists Guild International Competition and the first to win Artists International Distinguished Artists Award, she has been the subject of feature articles in several national magazines. Helen previously held the position of Acting Associate Principal Flutist with the Houston Symphony, and has been the principal flute position of 11 Broadway shows. In addition to her position at Wicked, Helen also performs frequently with the NY Philharmonic, NYC Ballet, and NYC Opera among others. She is also the flutist on Nickelodeon's #1 TV show, WonderPets!, as well as Nickelodeon's Backyardigans. A long time proponent of New Music, more than 20 solo and chamber works have been written for her.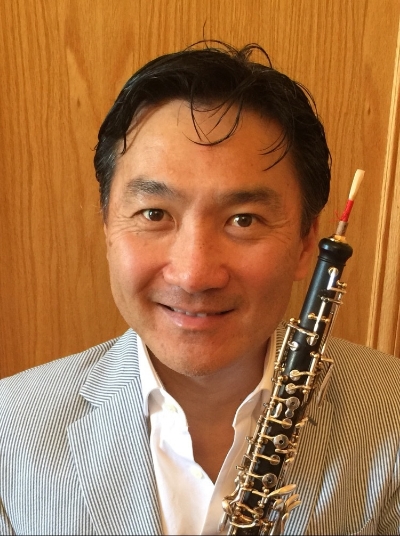 Oboe / English Horn / Bass Oboe
Tuck was born in Seoul, South Korea and immigrated to the USA (St. Charles, IL) with his family at age six. He studied with Ray Still, former Principal Oboist of the Chicago Symphony Orchestra, while at Northwestern University (BM, MM). As a student, he was invited to play chamber music at Fountainebleau, France. During his graduate studies he won his first job, as Oboist with the Florida Philharmonic Orchestra.
Tuck has also held positions with the New World Symphony under Michael Tilson Thomas, the Malaysian Philharmonic, and Ravinia Festival Orchestra, and has performed with Chicago Symphony Orchestra, and San Francisco Symphony.
Eb Clarinet / Bb Clarinet / Bass Clarinet / Soprano Sax
John Moses is New York City's leading free-lance and recording clarinetist. Having performed with virtually every musical group in the area, he is currently the first clarinetist with the American Composers Orchestra, The New York Pops, and The Westchester Philharmonic. He has performed regularly with: The New York Philharmonic, The New York City Opera and Ballet, The New Jersey Symphony The St. Louis Symphony, The San Francisco Chamber Orchestra (Amici della Musica), and The Royal Philharmonic of London. Mr. Moses has been involved with over 26 Broadway shows including: Wicked, Oklahoma!, Titanic, Nine, Into The Woods, Crazy for You, Jerome Robbins Broadway, and Sweeney Todd. He has also been honored with five GRAMMY Awards for his work on Broadway. He has been featured on over 200 film scores including: You've Got Mail, Analyze This, Beauty and the Beast, The Morning After and Crossing Delancey. He has also appeared on TV on: The David Letterman Show, Good Morning America, and The Rosie O'Donnell Show. In addition, Mr. Moses has just finished recording the soundtrack for the NBC hit TV show SMASH. A graduate of The Juilliard School, he was a former Professor of Clarinet at Brooklyn and Queens College, and has lectured at Yale, Curtis, Eastman, Mannes, NYU and the Manhattan School of Music. His recordings include works with many solo artists: Marilyn Horne to Celine Dion, Placido Domingo to Mandy Patinkin, Wynton Marsalis to Judy Collins, as featured on RCA, Angel, Elektra, CRI, Varese Sarabande, BMG, and Columbia. John and his family live in Leonia, New Jersey.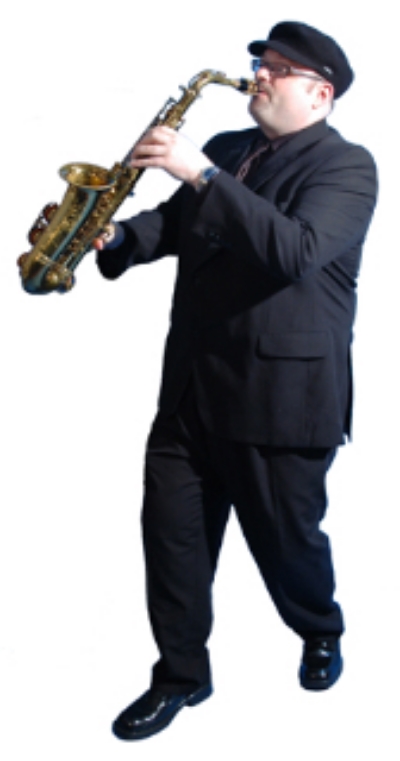 Flute / Clarinet / Bass Clarinet / Bari Sax / Bassoon
Chad's talent with multiple woodwind instruments has made him sought after as a Broadway, Recording and Concert performer. He has been a member of the Broadway orchestras of Wicked, Legally Blonde and Follies and has substituted on countless shows since 2002. His interest in the music of legendary 1920's saxophonist, Rudy Wiedoeft led Chad to create and produce a multimedia, Vaudeville show surrounding Wiedoeft's genius. For more information on this unique theatrical event please visit saxophilm.com. Mr. Smith also specializes in the music of clarinet, bass clarinet and alto saxophone legend, Al Gallodoro of which he performs recitals and lectures. Chad has performed with numerous prestigious orchestras, including the Metropolitan Opera Orchestra, Boston Pops Orchestra, Harrisburg Symphony, New Jersey Symphony, Albany Symphony and L' Opera Francais. He has also shared the stage with Johnny Mathis, Aretha Franklin, Ray Charles, John Pizzarelli, Frankie Valli, Bernadette Peters, Audra Macdonald, to name a few. His movie credits include Extremely Loud and Incredibly Close and The Informant!, with music by Marvin Hamlisch where he was featured on baritone saxophone and bassoon. Mr. Smith has been featured on television in Legally Blonde on MTV, The Macy's Thanksgiving Day Parade on NBC and the Tony Awards on CBS. B.S. in Music Education: West Chester University M.M in Saxophone and Woodwind Performance: Eastman School of Music. Teachers: Ted Hegvik, Ramon Ricker, Al Gallodoro, Kenneth Grant, John Hunt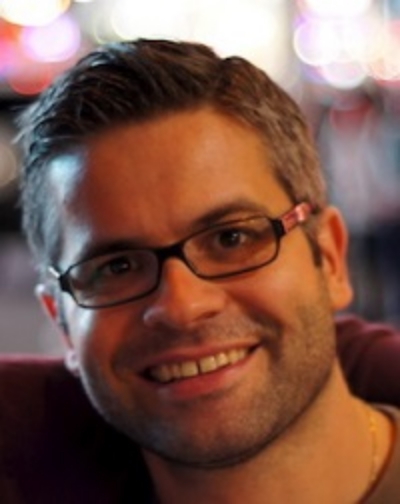 French Horn 1
Originally from Eagle River, Alaska, hornist, Theodore Primis currently resides in Queens, New York. Theodore is a graduate of the Juilliard School where he received both his Bachelor and Master of Music degrees as a student of Jerome Ashby. As an orchestral musician, Theodore has appeared with The Metropolitan Opera Orchestra, The American Symphony Orchestra, The Orchestra of St. Luke's, The Riverside Symphony, New York City Opera Orchestra, The New Jersey Symphony, and The UBS Verbier Festival Orchestra. In commercial genres, Theodore has recorded for film, television, and popular music. Theodore currently is the principal horn for Wicked on Broadway and was also principal horn of Radio City Music Hall.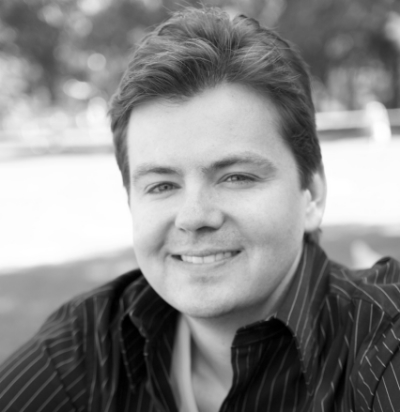 French Horn 2
Originally from South Florida, and now a resident of New York City, Chad Yarbrough has appeared with many of the world's most prestigious musical organizations, such as the New York Philharmonic, L'Orchestre symphonique de Montréal, Mariinsky Theatre Orchestra, the Orchestra of St. Luke's, the Orpheus Chamber Orchestra, Tokyo Symphony, American Symphony and the New York City Opera. Mr. Yarbrough is currently in the orchestra of the Broadway hit Wicked. Mr. Yarbrough also served as a member of the Colorado Symphony for the 1999-2000 season, a member of the Palm Beach Opera and Ballet for the 2000-2002 seasons and currently principal horn of the Riverside Symphony. Mr. Yarbrough has performed with the Chamber Music Society of Lincoln Center, Mark Morris Dance Company, City Center Encores, Ravinia, Aspen Music Festival, Pacific Music Festival to name a few as well as many shows, films and albums recently including Bjork and Sting. Mr. Yarbrough has performed throughout Asia, Europe and the US with many esteemed conductors, including Kurt Masur, Valrey Gergiev, Michael Tilson Thomas, Charles Dutoit, Alan Gilbert, Loren Maazel and Zubin Metha. Mr. Yarbrough attended the Juilliard School as a student of Jerome Ashby and also holds a degree in education from Florida State University.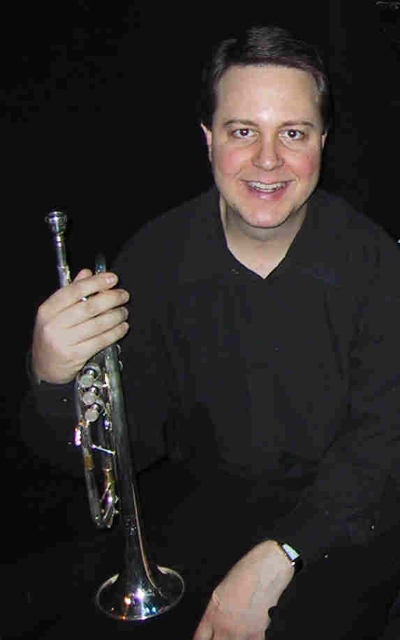 Lead Trumpet / Flugelhorn
After graduating from the Eastman School of Music, Jon Owens toured the world extensively, performing in over 25 countries with Maynard Ferguson, the Woody Herman Orchestra, and Blood Sweat and Tears. He has performed and/or recorded with Sting, Aretha Franklin, David Byrne, Bill Bruford, Deep Purple, Tony Bennett, Wynton Marsalis, Ron Carter, Maria Schneider, Chico O'Farrill, Dave Liebman, Doc Severinson, Linda Eder, Michael Feinstein, and the NY Pops Orchestra. Jon has performed on many commercial jingles and movie soundtrack recordings. His discography includes over 50 CD recordings. Currently, Jon is a member of more than 10 New York area bands, including the Ron Carter Great Big Band, Anita Brown Jazz Orchestra, John Hollenbeck Large Ensemble, Pete McGuiness Orchestra, and the Bill Warfield Band. Prior to holding the lead trumpet chair at Wicked since it's Broadway opening in October 2003, Jon was an orchestra member in the Broadway productions of West Side Story (European tour), Grease (Germany), Dream, Peter Pan, Follies, The Boys From Syracuse, and The Look Of Love. He also substitutes regularly at the Radio City Christmas Spectacular.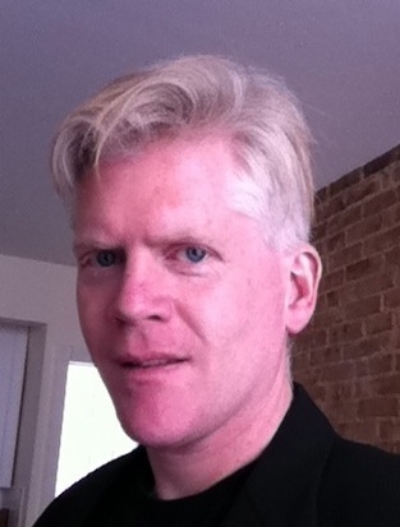 Trumpet / Flugelhorn
Thomas is a member of the orchestra of the New York City Opera. He has appeared as soloist or guest artist with the Bach Aria Group, Philharmonia Virtuosi and the Chamber music Society of Lincoln Center. An advocate of new music, Tom has performed with many of New York's contemporary music ensembles: Speculum Musicae, the New York New Music Ensemble, Bang on a Can All Stars and the S.E.M. Ensemble. He has also performed with the American Symphony, the Orchestra of St. Luke's, the Metropolitan Opera and the New York City Ballet. Tom has played with over a dozen Broadway shows and done much studio work including the award winning "Wonder Pets" on Nickelodeon. Tom holds a Doctorate from S.U.N.Y. Stony Brook and a Masters from Yale University, and teaches at New York University.
Trombone
Presently the lead trombone and house contractor for the successful Broadway musical Wicked and lead trombone for the current TV series "SMASH", Dale Kirkland has traversed a diversified career path since graduating from the Eastman School of Music in 1974 where he was a student of Emory Remington. He has toured the world with such legends as Woody Herman, Buddy Rich and Lou Rawls, as well as current artists Barbra Streisand and Liza Minnelli. Mr. Kirkland has played with a wide range of musical groups including Blood, Sweat and Tears and the Westchester Symphony Orchestra. He has also performed with numerous recording artists such as Frank Sinatra, Sammy Davis, Jr., Della Reese, Mel Torme and Tony Bennett, in addition to participating in the recording of various commercials and movie or television themes. Mr. Kirkland's numerous Broadway credits include Damn Yankees, Man of LaMancha, Me and My Girl, Camelot, Hello Dolly, and others. He currently resides in Patterson, NY with his wife, Elaine.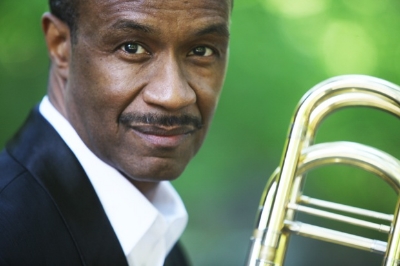 Bass Trombone
Douglas Purviance is a Grammy-winning producer and bass trombonist who established his professional career in 1975 with a two-year engagement with the highly acclaimed Stan Kenton Orchestra. Born in Baltimore, he moved to New York in 1977 to build a career that is characterized by diversity and leadership. He became a member of the Thad Jones/Mel Lewis Orchestra, now the Vanguard Jazz Orchestra. He is a charter member of the Carnegie Hall Jazz Band. In addition, he was featured as bass trombonist in the Broadway musical CATS for its entire 18-year run. Douglas currently manages production and marketing of the Vanguard Jazz Orchestra recordings, including the band's most recent release Forever Lasting Live in Tokyo. He received the 2009 grammy award as producer of the CD Monday Night Live at the Village Vanguard by the Vanguard Jazz Orchestra. Purviance oversees the band's financial management and worldwide tour booking; and is treasurer of Sixteen as One Music, Inc. a not-for-profit fund-raising entity for educational and multi-cultural initiatives. He is founder of Purviance Productions a music services company. He has toured extensively with jazz greats Dizzy Gillespie, Slide Hampton, Jimmy Heath, Ron Carter among others. Douglas is an active jazz educator and clinician and regularly participates in master class tours.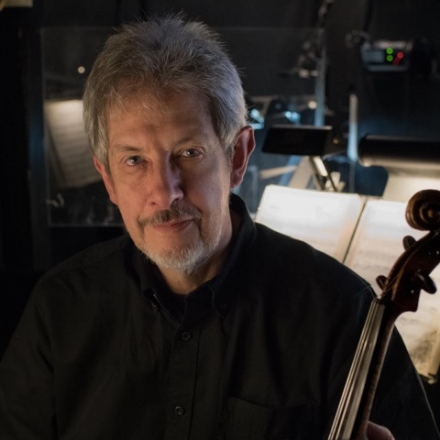 Concertmaster
Roy was awarded the Karl Kraeuter Award for chamber music upon graduation from the Manhattan School of Music and moved almost immediately into the role of second violinist in two important string quartets of his generation. He spent a year with the Kronos Quartet before joining the Manhattan String Quartet, performing with the latter group for 17 years. The Manhattan Quartet was featured in weekly, national radio broadcasts from Music Mountain and performed internationally, logging three major tours of the former Soviet Union. They were the first American group to record the 15 string quartets of Shostakovich and performed complete cycles of those works in Paris and New York City. He also served on the faculty of Southwestern University in Georgetown, Texas. In addition to his duties at Wicked, he appears with a great variety of orchestras and chamber music groups in the music halls of the New York area, great and small.
Viola
Margaret has been featured all over the world as a chamber musician and was recently named Assistant Principal Viola of the Santa Fe Opera Orchestra. In recent seasons, she has appeared as a guest artist with the Daedalus, Parker, and Hausmann Quartets and has collaborated with Emanuel Ax, Daniel Hope, and David Krakauer. Margaret was a founding member of A Far Cry, a Grammy-nominated string orchestra in Boston and she has also performed with The Knights, Moscow Chamber Orchestra, ECCO, and the St. Paul Chamber Orchestra. She is in frequent demand as a guest orchestral principal violist, most recently appearing in that role with the Sarasota Orchestra, the Santa Fe Opera, Princeton Symphony, the Brooklyn Philharmonic, and the Long Island Philharmonic. She has also played with the St. Louis Symphony, the Cincinnati Symphony, and the NYC Ballet Orchestra. Margaret has a strong passion for cultural collaboration and community involvement and in 2010, she was granted a fellowship position in The Academy: a program of Carnegie Hall, the Juilliard School, and the Weill Music Institute in partnership with the New York City Department of Education. She was a guest artist and teacher at the Yellow Barn Young Artists Festival and has given masterclasses in Mexico City, Lima, Abu Dhabi, and cities across the United States. Margaret received her training at the San Francisco Conservatory of Music and at the New England Conservatory. She can be heard on recordings by NEOS Label, Iris Records, Crier Records, and Fortune Records.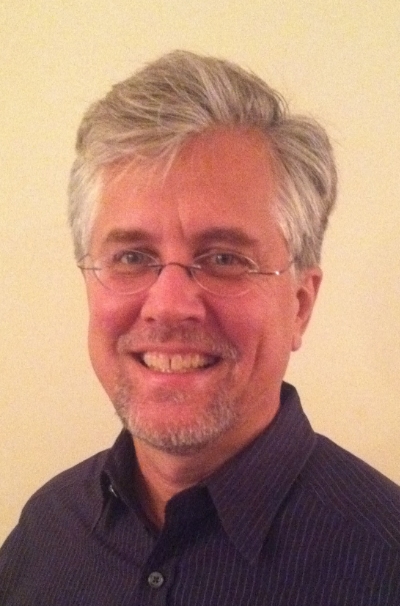 Cello
Danny Miller has played in 28 Broadway musicals and recorded incidental music for over a dozen plays on Broadway. He has been heard with Tony Bennett, Rosemary Clooney, Whitney Houston, Patti LaBelle, Johnny Mathis, Liza Minelli, Smokey Robinson and Frank Sinatra, among many others. Danny is the principal cellist of the Greenwich Symphony, a director of the Greenwich Chamber Players and the assistant principal cellist of the New York Pops. He is a former member of the Orchestra del Teatro San Carlo in Naples, Italy and the cellist for Cuartetango, the Tango string quartet, whose most recent album, "Masters of the Bandoneon"' just received two Latin Grammy nominations.