Al Hirschfeld Theatre
Opened April 4, 2013
CLOSED April 7, 2019
Kinky Boots Orchestra
Jason Loffredo
Conductor/Keyboard 1
Ryan Fielding Garrett
KEYBOARD 2
Mike Migliore
Reeds
BUD BURRIDGE
TRUMPET
Tim Sessions
TROMBONE
Mason Ingram
DRUMS
Robert Morris
GUITARS
Al Orlo
GUITARS
Paul Adamy
BASS
ANTOINE SILVERMAN
CONCERTMASTER
JONATHAN WEBER
VIOLIN
DENISE STILLWELL
VIOLIN/VIOLA
Kate Sanford Spingarn
CELLO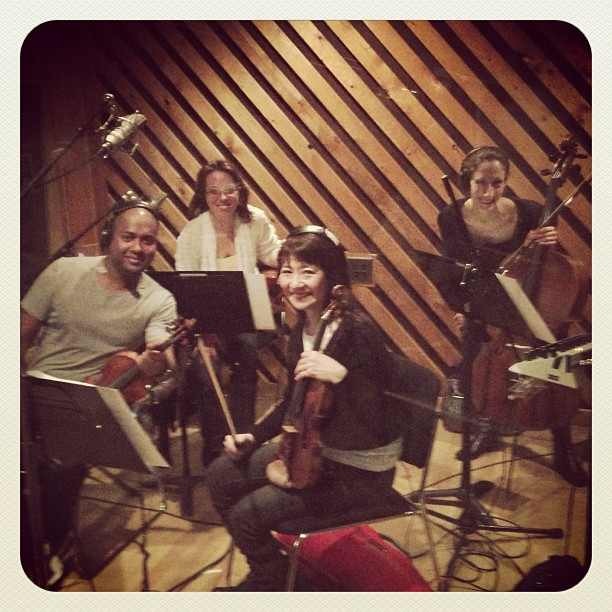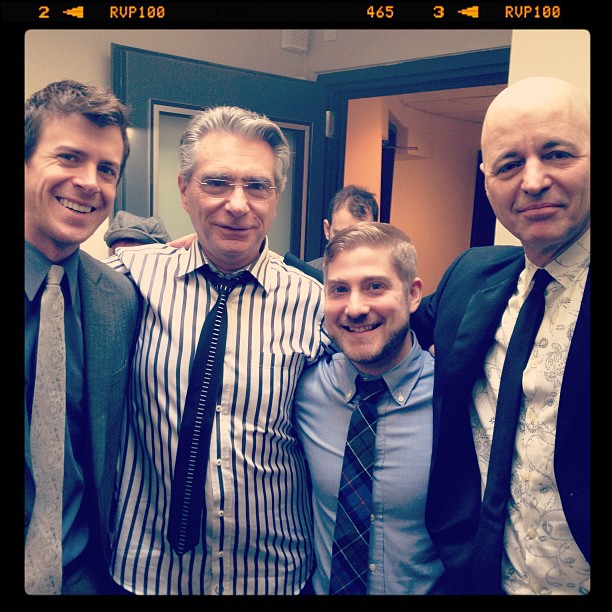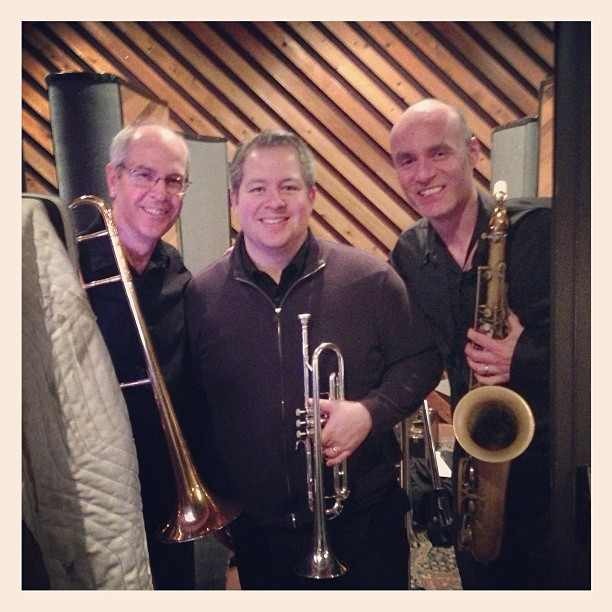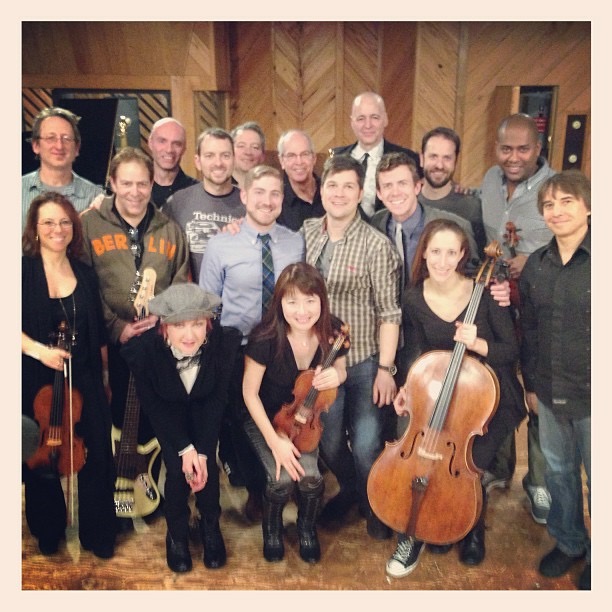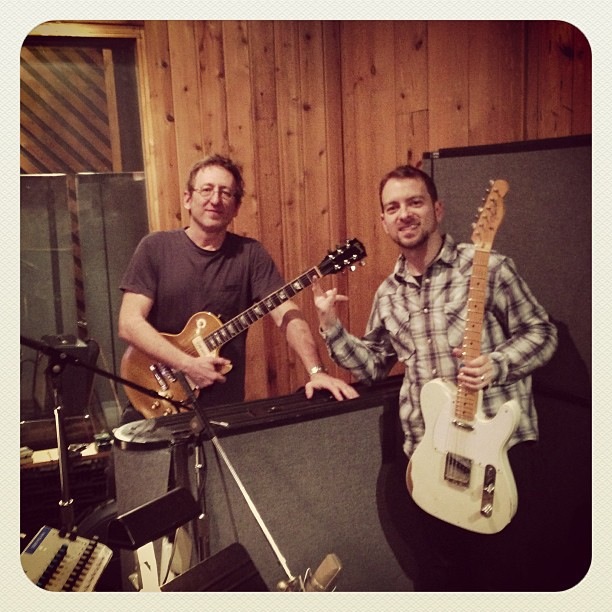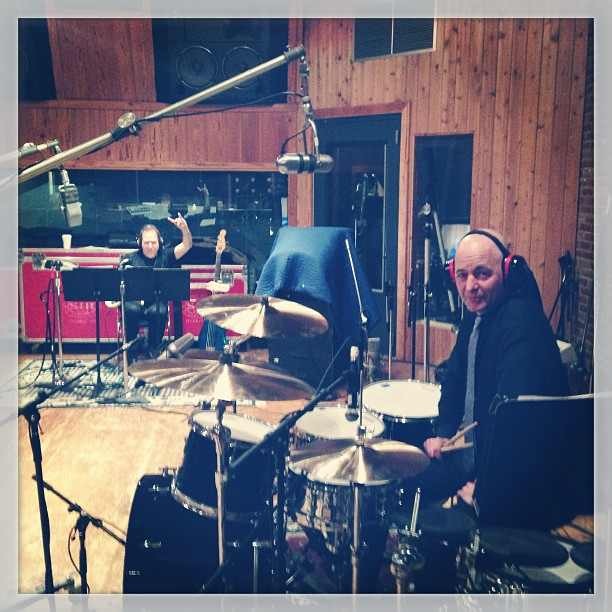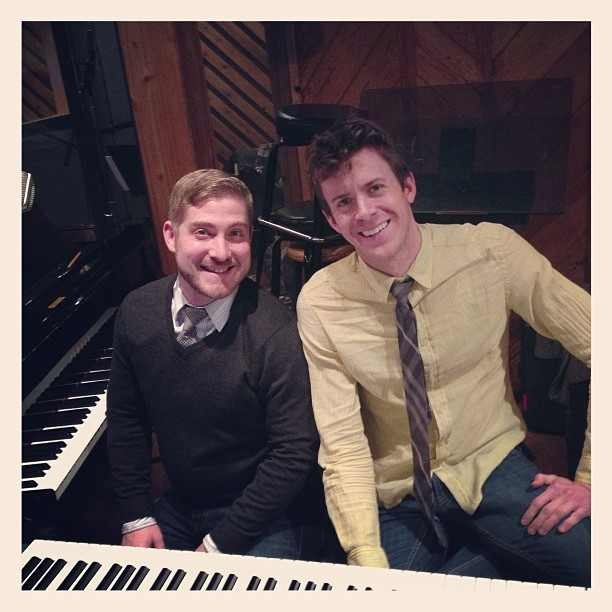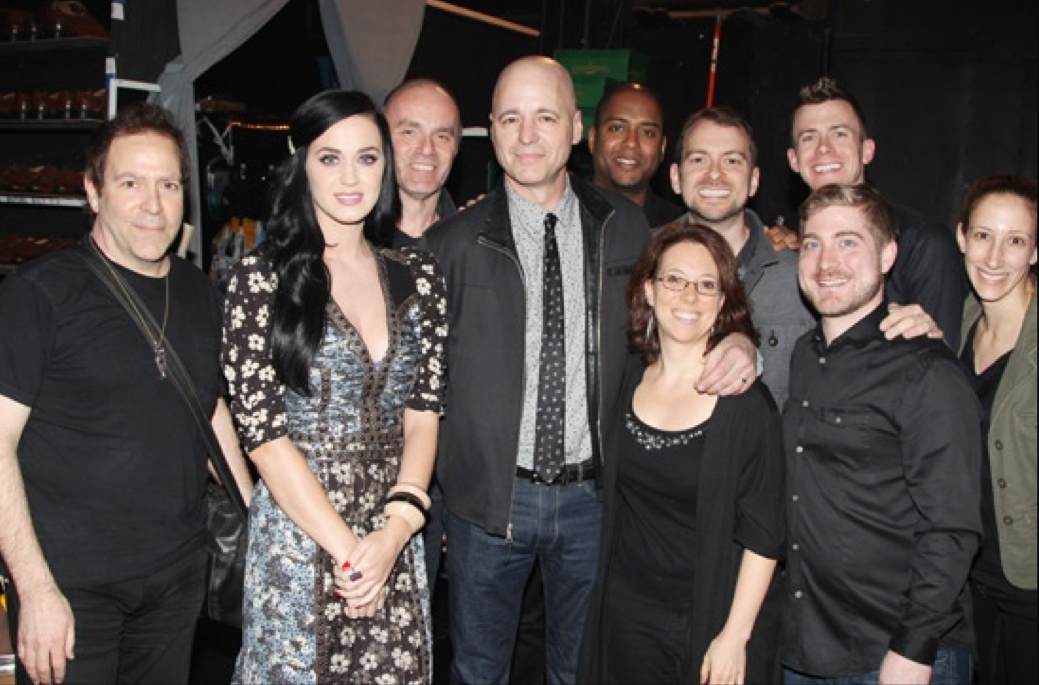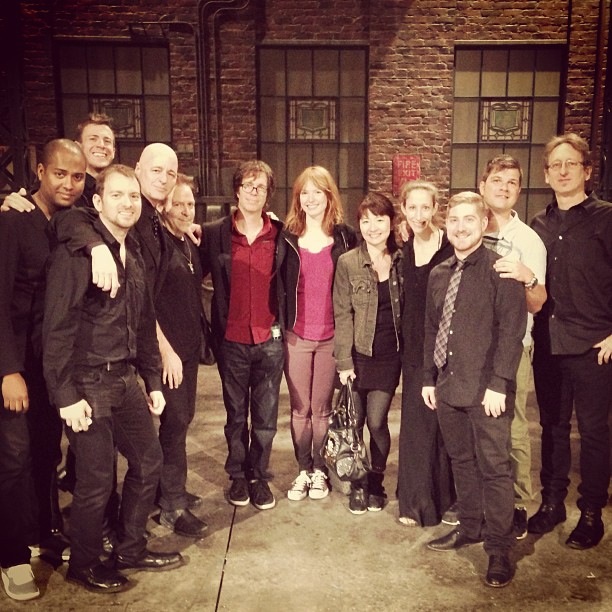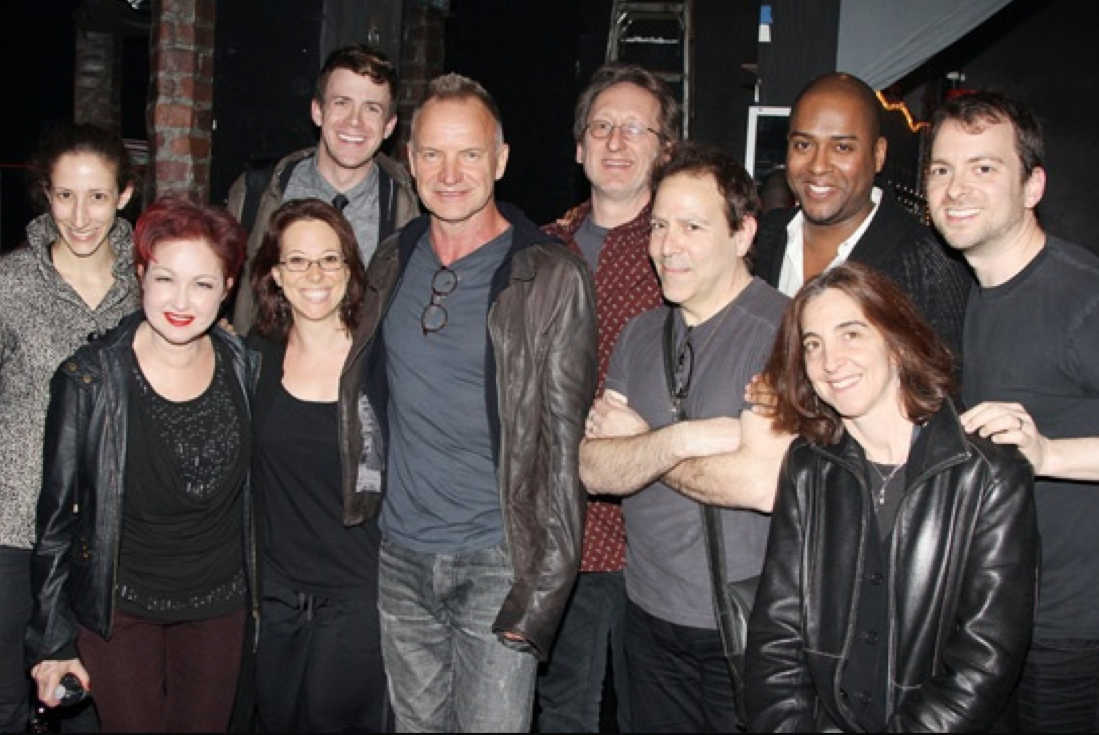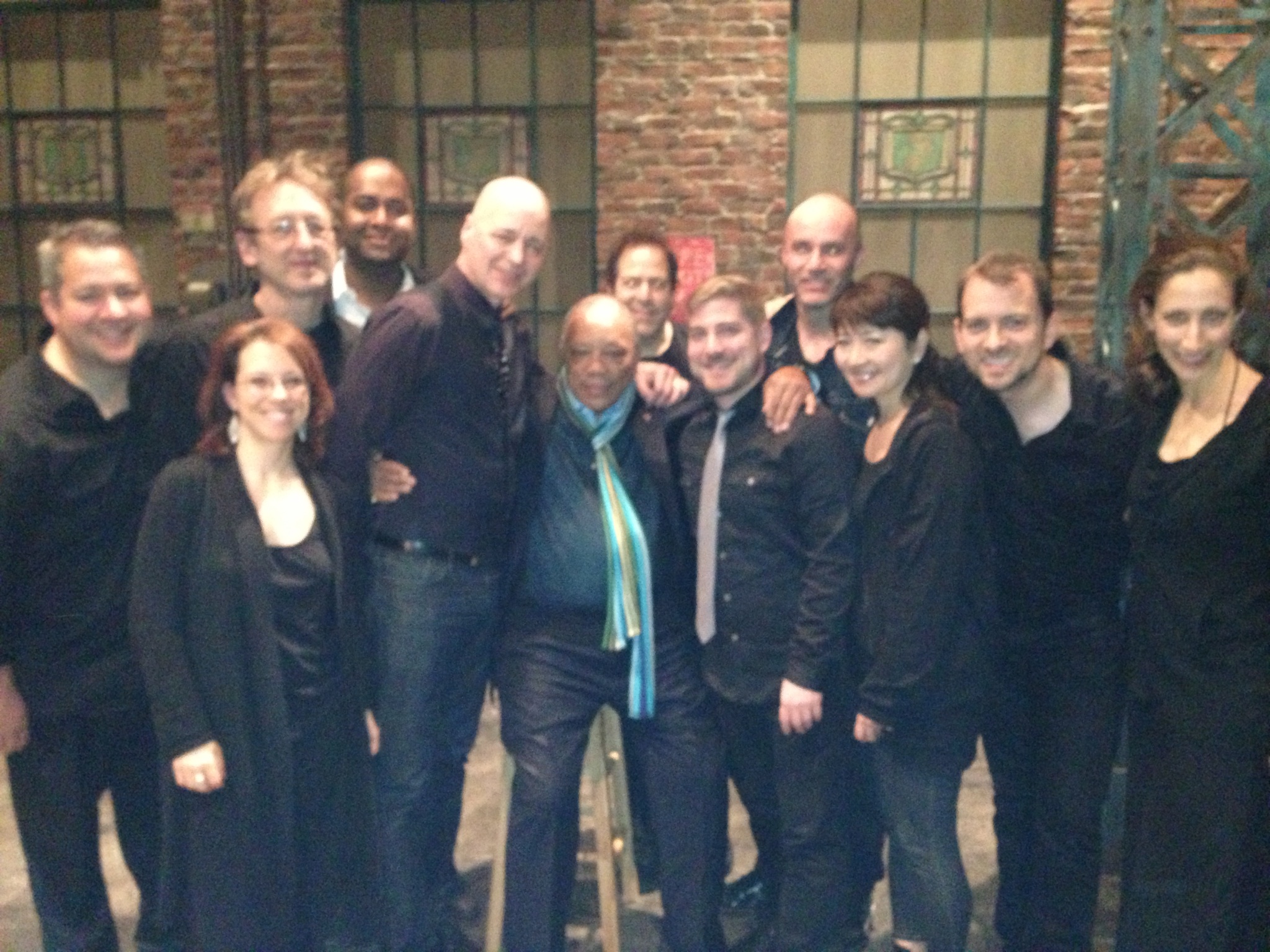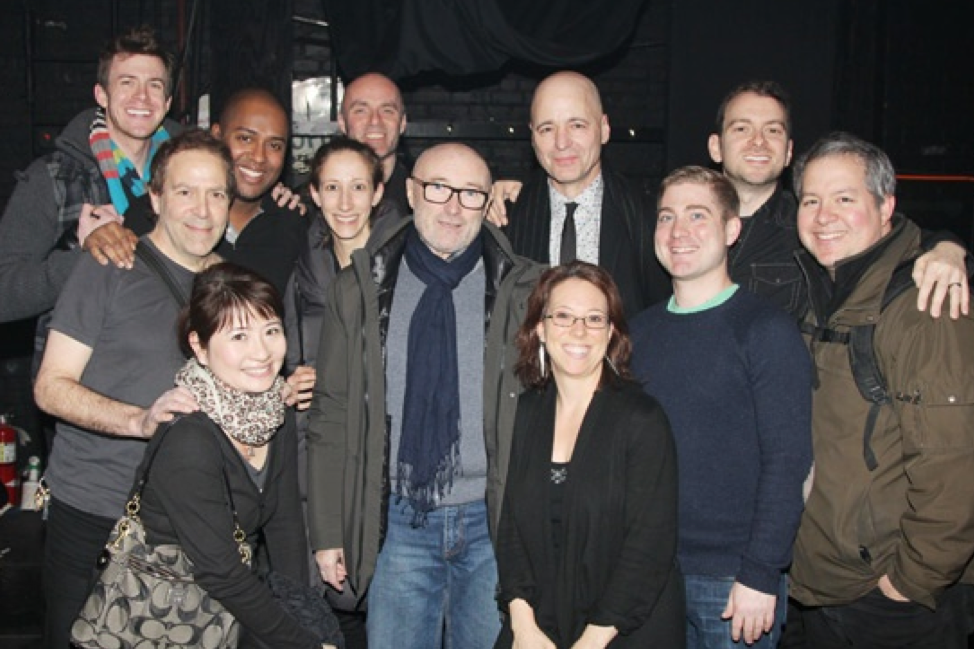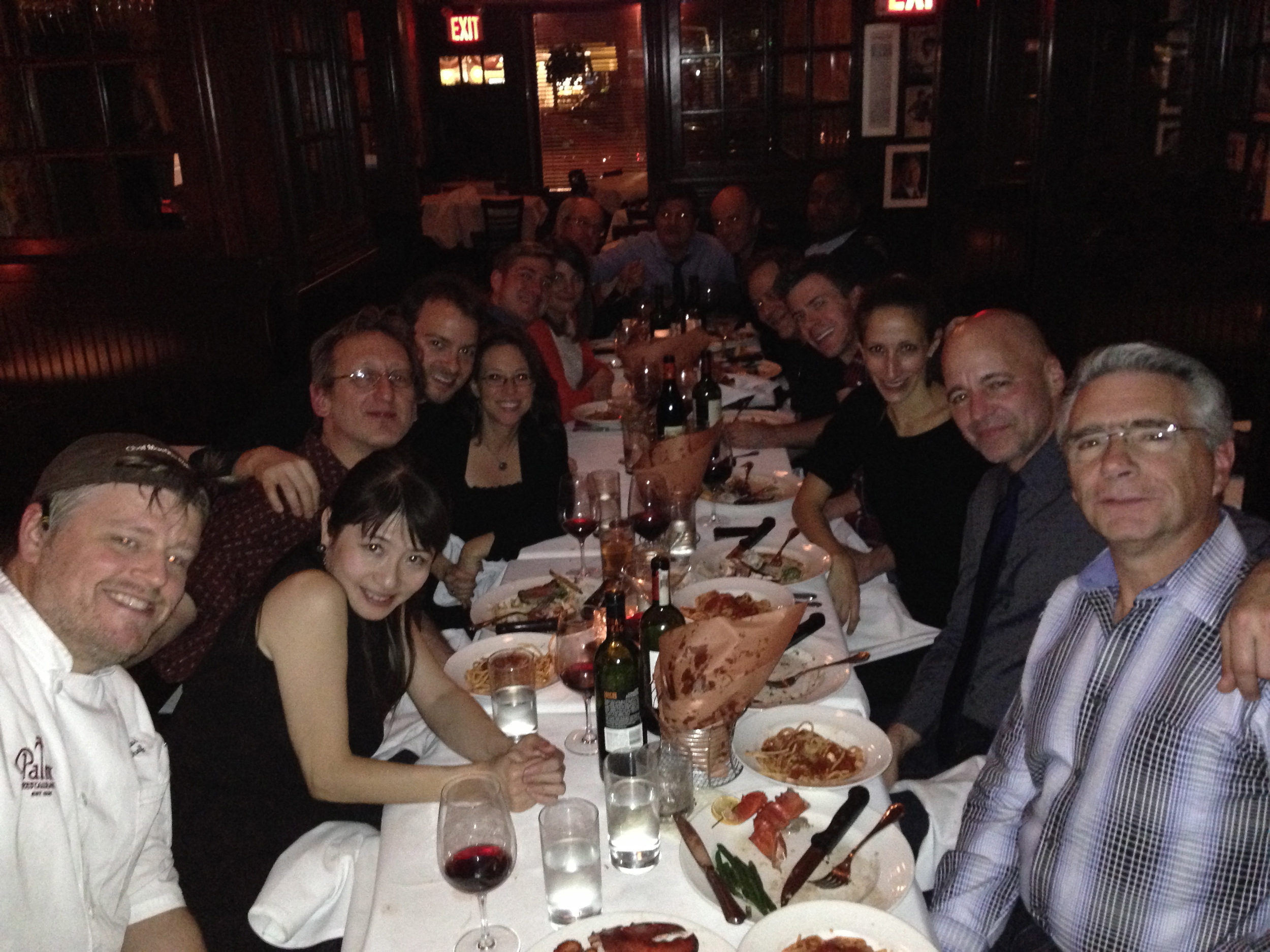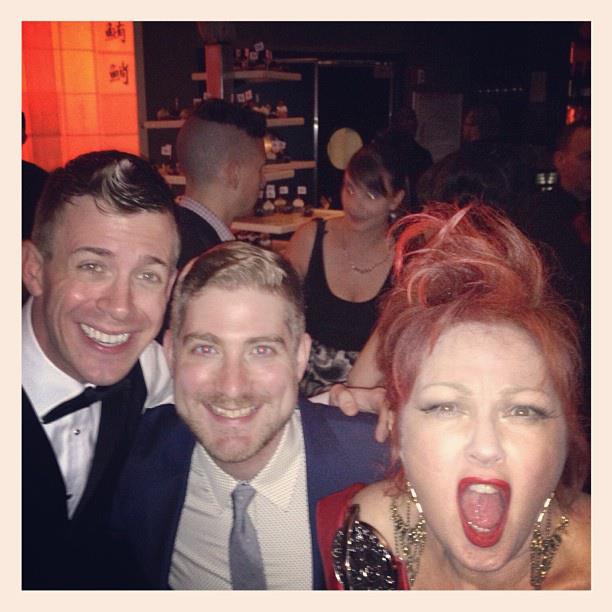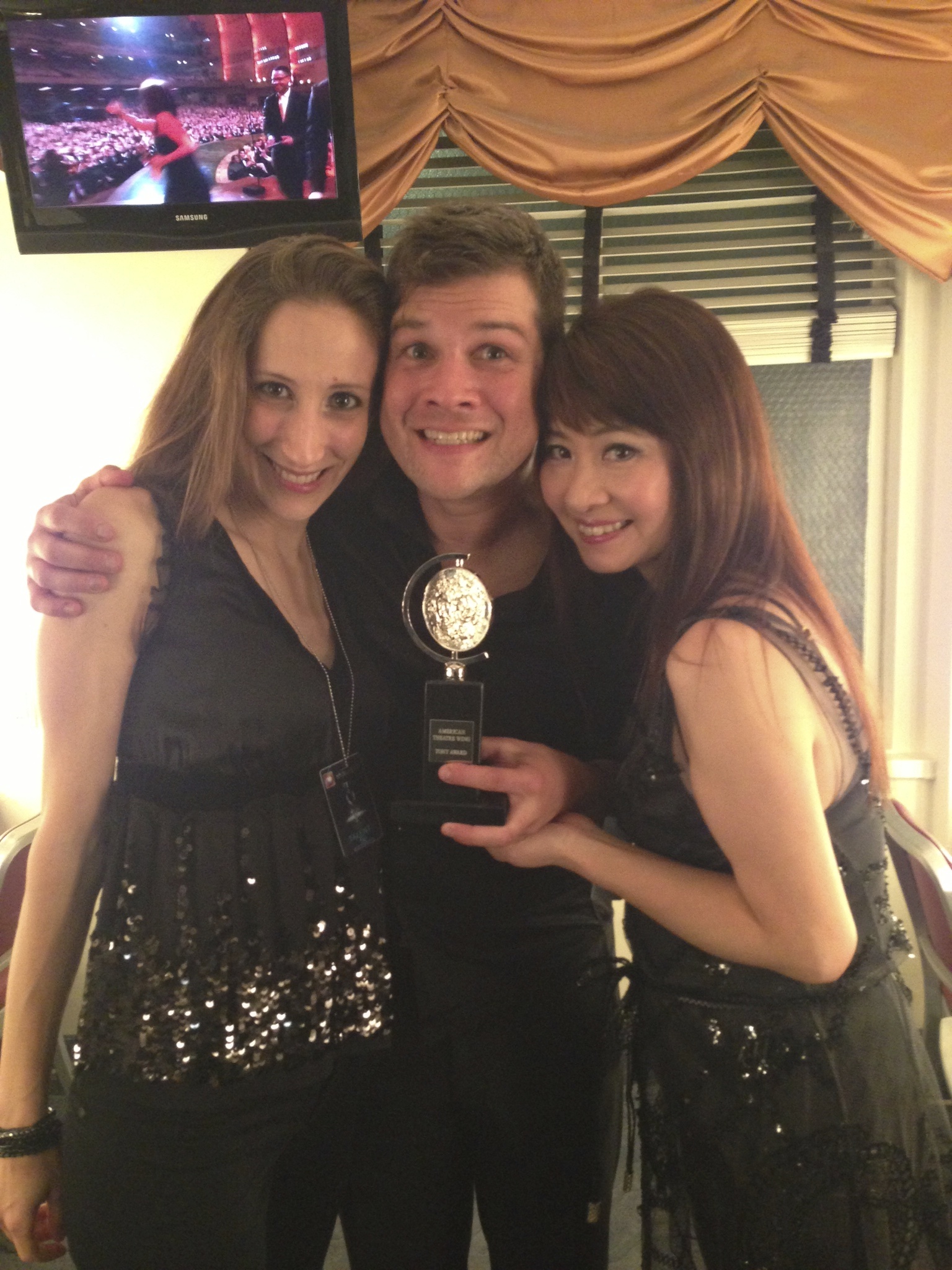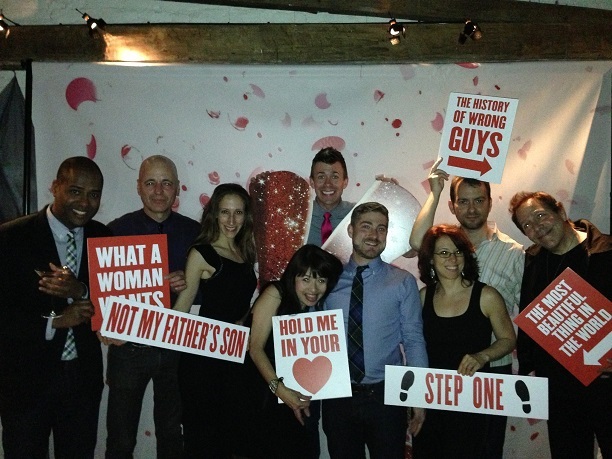 Kinky Facts!
Historic dates for the Kinky Boots Orchestra:
First orchestra rehearsal – February 20th, 2013

Kinky Boots orchestra records the cast recording – March 14th, 2013

Opening Night – April 4th, 2013

Tony Award Nominations are announced – we receive (lucky number) 13 nominations! – April 30th, 2013

Kinky Boots original cast recording is released – May 28th, 2013
2013 Tony Awards – 6 Tony Wins!!!!!! – June 9th, 2013
Best Musical - Kinky Boots

Best Original Score (Music & Lyrics) - Cyndi Lauper

Best Orchestrations - Stephen Oremus

Best Sound Design of a Musical - John Shivers

Best Actor in a Leading Role - Billy Porter

Best Choreography - Jerry Mitchell
Grammy Award for Best Musical Theater Album! - January 26, 2014
Music Director / Conductor / Keyboard 1
WILL VAN DYKE most recently penned the score for the Off-Broadway play The Gravedigger's Lullaby. In addition to Kinky Boots, will is Music Supervising/Orchestrating the new Broadway musical Pretty Woman. Other MD credits include the Off-Broadway revival of Rent , The Addams Family, Grease, and Wicked. Will orchestrated Andrew Lippa's show The Life of the Party (Menier Chocolate Factory) and The Man In The Ceiling (Bay Street). Compositions include Writing Kevin Taylor (Village Theatre), Winnie the Pooh, KIDS (Disney), The Lion King Experience titles (Disney). Currently in development: Magnificent Climb (with Rick Elice), Imagine Harry, Wintersong, Seven Broken Hearts, and The Circle & The Wheel (with Jeff Talbott), as well as a theatrical adaptation of Chasing the Day. His albums, Chasing the Day, Writing Kevin Taylor (2013 Concept Recording), and an EP with Jeff Talbott, A View of the River, are available wherever digital music is sold. With Annaleigh Ashford, he has recorded two original songs, Another Time (MAC nomination) and A New Year. He also helped create and Music Directed her show and recording Lost in the Stars (MAC nomination). With Matt Doyle, Will co-wrote and produced his albums Daylight, Constant, Make the Season Bright, and Uncontrolled.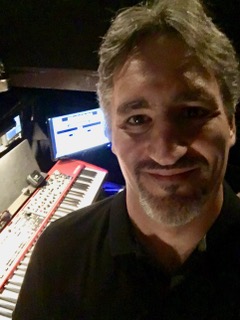 Associate Music Director / Keyboard 2
Jason Loffredo is a NYC based Music Director, Pianist, Composer, Orchestrator, Arranger, Copyist, Accordionist and general musical jack of all trades. A graduate of Syracuse University with a Music Education Degree, Jason has made his living in the theater world in New York City having been the MD for Altar Boyz and a sub on over 30 Broadway and Off-Broadway shows from Avenue Q to Xanadu and from The Addams Family to The Toxic Avenger. His original compositions have been heard by 10s of people throughout the city and 100s of people on the internet and can be found for sale at www.repertwa.com. His orchestrations for Sympathy Jones, the 60s era spy musical has thrived in the high school circuit for several years now and continues to be performed around the country every year. Other credits include a wide array of miscellaneous recording sessions from Disney to Sesame Street, and touring and concert dates with Michael Amante, Kate Rockwell and Chita Rivera.
Drums
Sammy Merendino is a NYC based drummer/ producer. He has recorded and/or toured with Cyndi Lauper, Cameo, Billy Joel, Hall and Oates, Joan Osborne, Pat Metheny, Anita Baker, Ziggy Marley and many others. Sammy's drumming and programming can also be heard on over 1000 commercials, and numerous TV shows and soundtracks. He is the owner of Harlem Parlour Recording.
Bass
Native New Yorker Mike Visceglia got his professional start touring with Welsh rocker John Cale. Since then he has performed and/or recorded with Jackson Browne, Bruce Springsteen, Bette Midler, Phoebe Snow, Avril Lavigne, and many others, as well as being the bassist for Suzanne Vega for more than 25 years- playing on her Grammy-nominated song Luka. Michael is also a writer, having written the book A View From The Side about the lives of musician 'sidemen', and written several articles for bass niche magazines. In addition to his duties at Kinky Boots, he is also currently playing with Christopher Cross.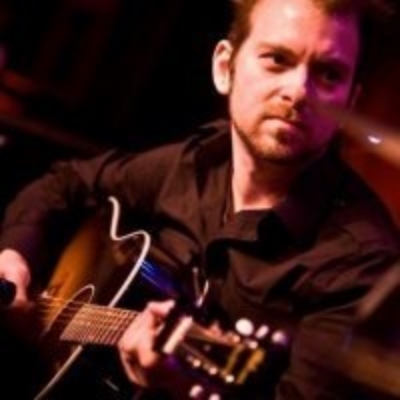 Guitars
Michael Aarons' performance and recording credits include Barry Manilow, James Ingram, Peabo Bryson, Ray Charles, Patti LaBelle, Placido Domingo, Luther Vandross, Michael McDonald, James Ingram and others. His company, Hybrid Music Productions, has scored music for CNBC, Lifetime, Sesame Street, Style Network, Spike, Oxygen, OWN, ABC and MTV, including the theme song for How Do I Look? which ran 12 seasons on Style Network. Hybrid Music Productions also specializes in mobile media content and production. Michael's Broadway credits include guitarist and house contractor Kinky Boots, Evita, Godspell, Baby It's You, American Idiot, Memphis, 9 to 5, Grease, High Fidelity, and Laugh Whore. Michael contributed guitar arrangements for Next To Normal.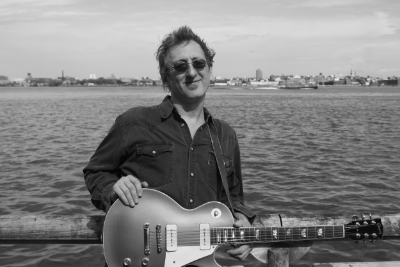 Guitars
John Putnam is a native New Yorker and has been working as a professional guitarist for quite a few years. John has performed and/or recorded for artists such as Rufus Thomas, Madonna, (Guitar solo on Papa Don't Preach) Desiree, Jimmy Cliff, John Denver, SouthSide Johnny, David Johanssen, Bernard Purdie, Richard Shindell, The Bacon Brothers, Lucy Kaplanski, Darlene Love, and Cher. He has also composed numerous film scores including Methadonia (HBO) and Inside Death Row (National Geographic). He has performed in the Broadway Orchestras of The Who's Tommy, The Lion King, Rent, The Wedding Singer, Legally Blonde, AIDA, Memphis, as well as his current position in Kinky Boots. Earlier this year John released his first CD entitled The Way I See It. It's an energetic blend of vocal and instrumental tracks and has been played on WFUV, WMSU, as well as many other radio station across the USA. John periodically performs music from this CD around town.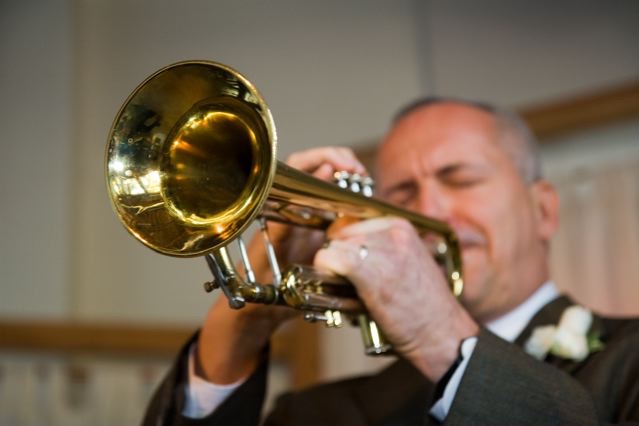 Trumpet
Bud Burridge has lived and freelanced in NYC for over 35 years. During that period, he has held a chair in over 20 Broadway shows and played on numerous movie soundtracks, commercial jingles and albums. He has toured and recorded with Sarah Brightman, Don Henley, Frank Sinatra, Tony Bennett and Barbra Streisand, among others. He performs frequently with the NY Pops and John Pizzarelli, and was a regular in the big bands of Ed Palermo, Louie Bellson and Gerry Mulligan. He has also performed with and composed for various small jazz groups of his own, and arranged for numerous cabaret artists.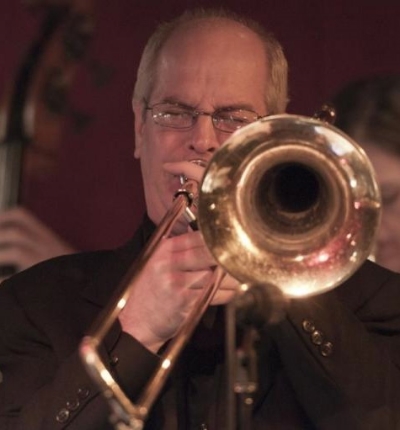 Trombone
Keith has been the trombonist on 22 Broadway musicals. Toured with: Buddy Rich, Maynard Ferguson, Lionel Hampton, Chuck Mangione, Louis Bellson, Gerry Mulligan, Frank Sinatra, Liza Minnelli, Dizzy Gillespie, Bob Mintzer, Maria Schneider, Barbra Streisand. Recorded with: Buddy Rich, Chuck Mangione, Louis Bellson, Bob Mintzer, Maria Schneider, Barbra Streisand, Tony Bennett, Charles Mingus, Joe Henderson, Phil Woods, Michel Legrand, Audra McDonald, John Scofield, Barry Manilow, David Byrne, Michael Jackson, Linda Eder, Aretha Franklin, Gladys Knight, Phillip Glass, Mariah Carey, Burt Bacharach, Ricky Martin, Dave Grusin, Sinead O'Connor, Jim Hall, George Benson, James, Galway, Gerry Mulligan, Earl Klugh, Deodato and many others. Keith has also played for over 50 movies and hundreds of jingles.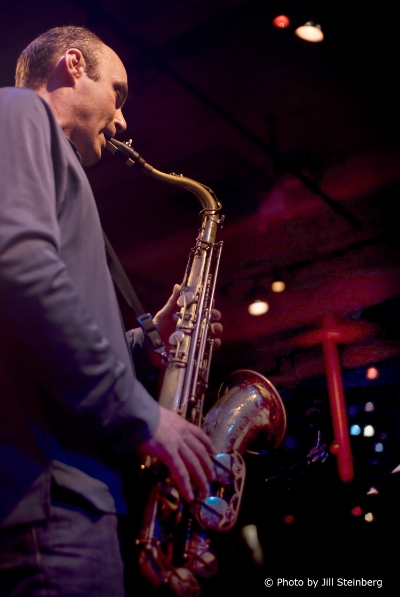 Reeds
Flute / Clarinet / Alto Sax / Tenor Sax
Dan Willis, one of NYC's most active and versatile woodwind specialists, performs regularly across a wide spectrum of music from Jazz to New Music. His 5th CD, Satie Project II, is currently in the running for 2 Grammy nominations (Best Jazz Instrumental Album and Best Engineer). Dan has been been a regular addition to the NJ Symphony Orchestra, NY Pops, NY Philharmonic, NYC Ballet and Brooklyn Philharmonic. He has performed in 18 Broadway shows, toured Japan and the U.S. with Michael Brecker's Grammy winning Ensemble Quindectet and The Birdland Big Band, performed with Wynton Marsalis and the Jazz at Lincoln Center Jazz Orchestra, toured with Don Henley, Liza, and arranged for Bone, Thugs N Harmony. Dan is also a member of the Roland Vasquez Big Band and the John Hollenbeck Large Ensemble (Grammy Nominated). He is also a frequent collaborator to the Baby Einstein Music Education Series. Dan can also be heard on hundred of jingles, soundtracks and recordings including the Grammy Award winning West Side Story and The Book of Mormon. Dan is a graduate of the Eastman School of Music.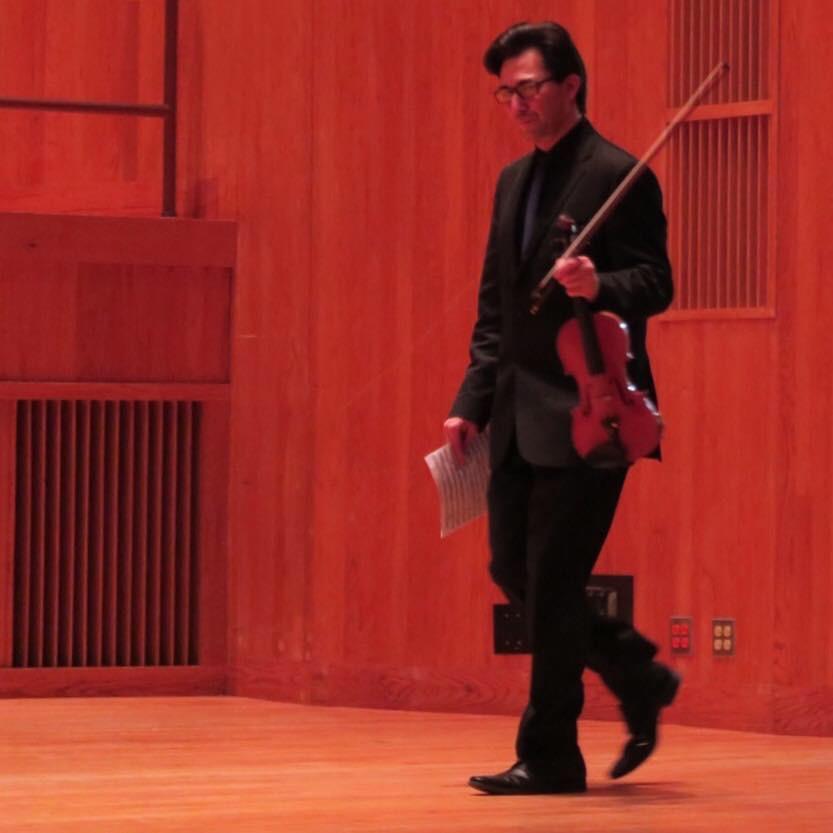 Violin
Jonathan Weber enjoys a career as a violinist, violist, conductor, and teacher. Classically trained and versed in multiple genres, Jon has shared the stage with artists including Billy Joel, Roger Daltrey, Peter Gabriel, Taylor Swift, Sarah McLachlan, Johnny Mathis, Tony Bennett, Elvis Costello, Savion Glover, Jay-Z, Beyonce, Alicia Keys, and Vince Giordano & the Nighthawks. In 2014, Jonathan made a televised conducting appearance on The Tonight Show With Jimmy Fallon, backing up comedian Dana Carvey in an orchestral version of his satirical song "Choppin' Broccoli". CD appearances include: Billy Joel: Live at Shea Stadium, Jay-Z: Kingdom Come, Albert Hammond Jr.: Como Te Llama, and Boardwalk Empire Volume 3: Music from the HBO series. Jonathan currently serves on the music faculty at the 92nd Street Y and has been a member of the Kinky Boots orchestra since March of 2017.
Violin / Viola
Denise Stillwell, violin and viola, has performed throughout the world as a soloist, chamber and orchestra musician. She has held positions in the Santa Fe Opera Orchestra and the SEM Ensemble, among other groups. Denise has appeared in MTV videos, on Live With Regis and Kelly and The View, and has recorded and toured with such artists as Placido Domingo, Don Henley, Barbra Streisand, Michael Jackson, and Ray Charles. She holds degrees from The Juilliard School, has recorded for Sony, Epic Records, and Yellow Sound Label, and can be heard in numerous movie soundtracks and TV commercials. In addition to her work at Kinky Boots, Ms. Stillwell regularly plays violin and viola at Radio City Music Hall and other venues in and around the city.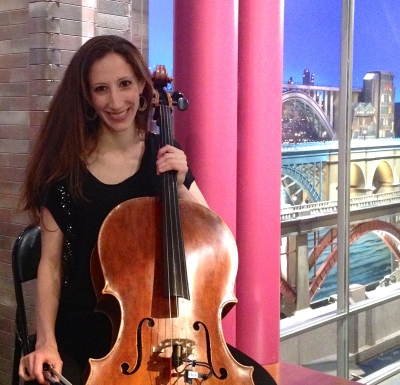 Cello
Born and raised in NYC, Allison Seidner has enjoyed touring for most of the last decade. Since returning home, she has performed on stage at venues from Birdland to Carnegie Hall, below stage for numerous Broadway productions, and on screen for television appearances including Late Night with David Letterman, Good Morning America, and The 2013 Tony Awards. Allison has collaborated with countless musical theater composers and performers, and with artists including Cyndi Lauper, Beyonce, Jay-Z, Kanye West, Natalie Maines, Clay Aiken, and Andrea Bocelli. Original Broadway Shows: Kinky Boots, The Addams Family, The Book of Mormon (cast recording). National/International Tours: The King & I, Jekyll & Hyde, The Music Man, Miss Saigon, AIDA. Allison loves her Kinky Boots family and is thrilled to make music with such a brilliant group of people.